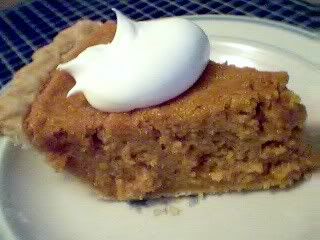 What do pies, prizes, the Hilton and Al Roker have in common? Why Branson Missouri of course! I'm surprised you didn't see the connection right away ;)
The
Great American Pie Contest
is going to be at the Hilton Hotel in Branson, MO on April 24-25. The event, sponsored by Taste of Home magazine, will feature Al Roker, the indomitable foodie and weather man of the Today Show. If you have a favorite pie recipe hibernating in the recesses of your hope chest, this is the time to dust it off and head on to Branson. The winner of the Great American Pie Contest will win, among other prizes, $2,500 cash and a trip for two to Branson, MO.
So are you a skeptic like me and the first thought to pop in your head was, "What's in Branson, Missouri?" I haven't been there, see, but hearing about Branson being the new seat of country music piqued my interest and found out that Branson also has championship golf courses, lakes, museums, theme parks and 49 live entertainment theaters. It sounds like Branson has something for everyone in the family.
Check out all that Branson has to offer. Besides the Hilton Branson Convention Center Hotel where the Great American Pie Contest is being held, other Hilton properties, the Hilton Promenade and the Branson Landing offer a variety in choices of accommodations in town.
If you're seriously considering entering the contest, start making your plans now. A block rooms have been reserved from April 20, 2009 until April 29, 2009 especially for attendees of the contest. If you're interested in going, you have until March 22 to reserve your room. Don't wait until the last minute though, they are on a first come first served basis.