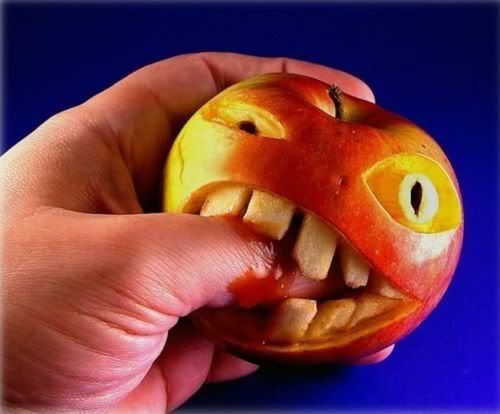 It's just around the corner, and before you know it, it's time to dress up them ghouls and feed on their souls. HALLOWEEN is just around the corner!

October is my youngest daughter's month. My delivery due date with her was October 31st but she came a week early so her birthday is on the 24th and she's taken Halloween as her holiday. She's already planning on her costume and what treats we're going to make on her birthday. This weekend she wants to go shop around for something to wear; although I don't know why we even bother because for the last five years she's been a witch. We spend hours going to various Halloween Costume Stores only to come home with a black dress and a witches hat. Well, except for this time when she was a geisha: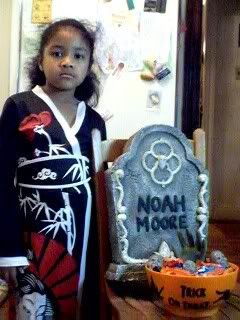 This year, I am really not up to mall hopping so I'm thinking we'll just shop online. The link above for the Halloween Adventure, for instance, offers a huge selection and variety of costumes and if you order early (before October 10, 2008), you can get free shipping on orders over $60. If you're not satisfied, they have a firm policy for quick and easy returns. I for one have been a little slow getting on the online shopping wagon, but the few times that I've done it so far, I have been very happy with the convenience it afforded me and the quality of the products I received. This just may be the start of a habit! Hey, that just gave me an idea....
habit, get it? I think I just figured out what my costume is going to be. How about you?