I love seafood! If this Great American Seafood Cook off on August 2-3 was closer to where I live, I would certainly be there in a heartbeat.

Nothing beats fresh out of the water seafood in my book. The fact that the cook off is in New Orleans tells me this is no small fry event. They take their seafood seriously down in the bayou. If I went, I'd probably have to buy two airline seats on the way home. :D

Now my favorite way of fixing fresh seafood is to do as little with is as possible. The taste of the ocean, that slightly briny and sweetness can be best appreciated when seafood is least tampered with, in my opinion. But, not everyone likes sushi and they practically go running from oysters on a half shell, so what the heck, let's see if we can find a recipe that would be worthy for a cook off.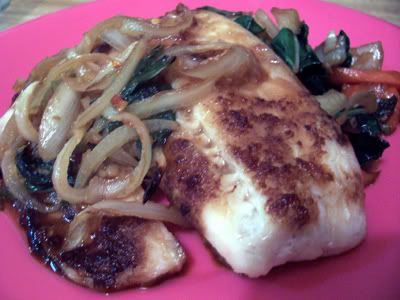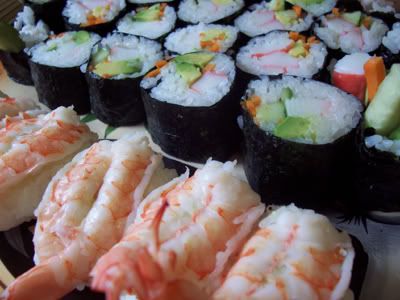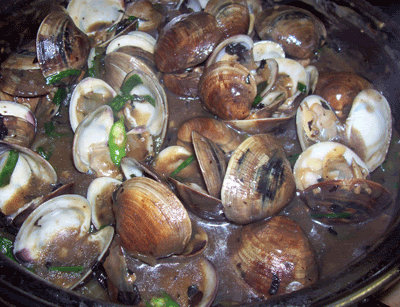 If I had to choose an entry from the many seafood recipes on this food blog, I would have a hard time doing it. But if I had to, I would probably choose the Southern classic, shrimp and grits and put a Pinoy twist to it like making shrimp adobo style rather than scampi style. Yumm, just thinking about seafood has made me hungry. My husband has been asking for crabs for days now, so maybe I'll drop by the fish market and see if they have any fresh ones.
Which reminds me, here's a big tip about seafood especially crabs: if it smells fishy, then it's not fit to eat. Fresh seafood should have a fresh smell of the ocean smell to it.
How about you, do you like seafood? Do you have a cook off worthy recipe? Leave a comment if you do.