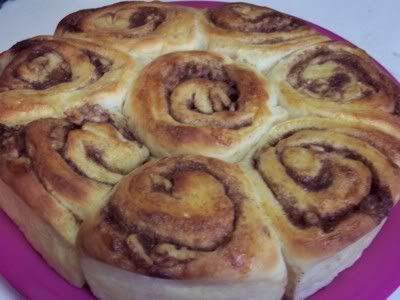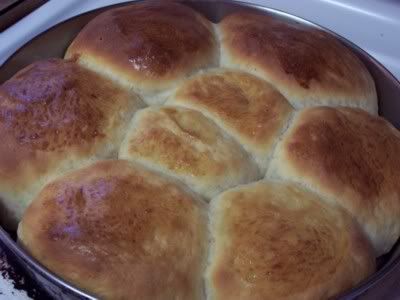 You can make hot dinner rolls with half the dough and the other half, roll out to make some very sinful cinnamon rolls in the morning then spend the rest of the day basking in your laurels because your family is going to think you are an absolute super woman for having pulled off this feat. It's ok, just soak in the kudos and enjoy.

You can tell them later, much later if you wish (hell, you can even leave a note in your will if you like), that you've been making your rolls from frozen bread dough. :) Yep, you heard me right. Frozen bread dough. I only discovered them recently and was I ever glad I did! I'm a working mom so I don't usually have the time to be making bread in the middle of the week. Most of the bread making I had done have been on the weekends. So that means that fresh baked breads in my house have been few and far between.

Well with frozen doughs, those days are over. Can you believe we had these delectables in the middle of the week?