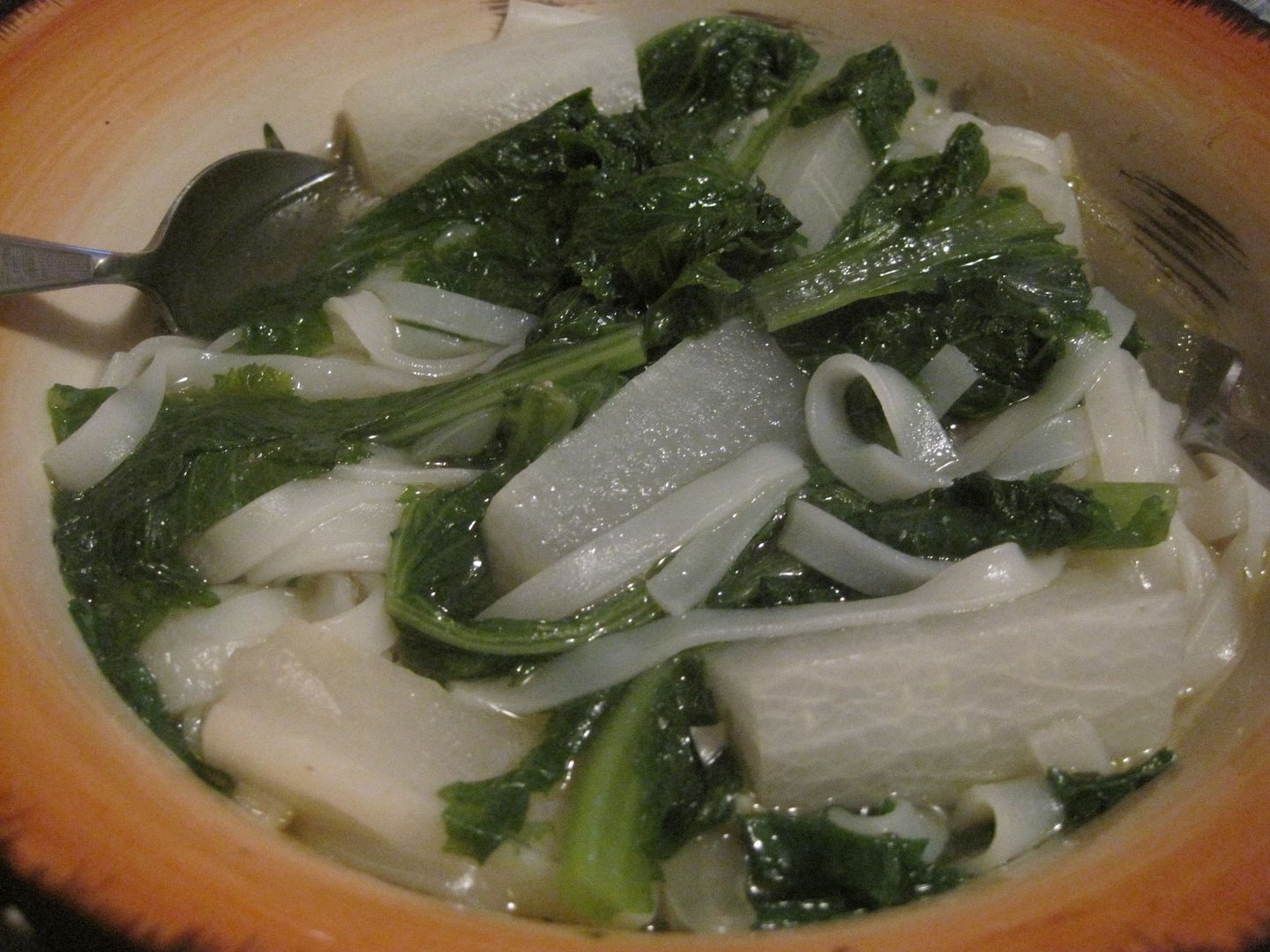 Whenever my daughter gets sick, she asks for soup. She loves most types of soup but she especially loves soups with noodles and without meat. I am always concerned that she gets enough vegetables though so I always try to sneak them in whenever I can.
The last time she got sick she was also afflicted with a very sore throat and lost her appetite for most things. That is, until I made this soup which is a cross of everything she had and everything that is good for her.
The soup base contains all the usual ingredients for
Filipino chicken soup called Tinola
and since I didn't plan on using any chicken, I used chicken broth for the soup.
The recipe starts by sauteeing garlic, onions and garlic in about a tablespoon of oil. Add the chicken broth and let it come to a boil. Then add (as in this case) mustard greens, turnip root and rice noodles. Cook until the turnip and noodles are tender at which point the greens should be too. This should take about 8-10 minutes. If your chicken broth is not seasoned already, season the soup with salt and pepper.
I didn't put any proportions because it all depends on how much soup you're making. By adjusting the proportions to your taste, you can make this soup for two or two hundred :)