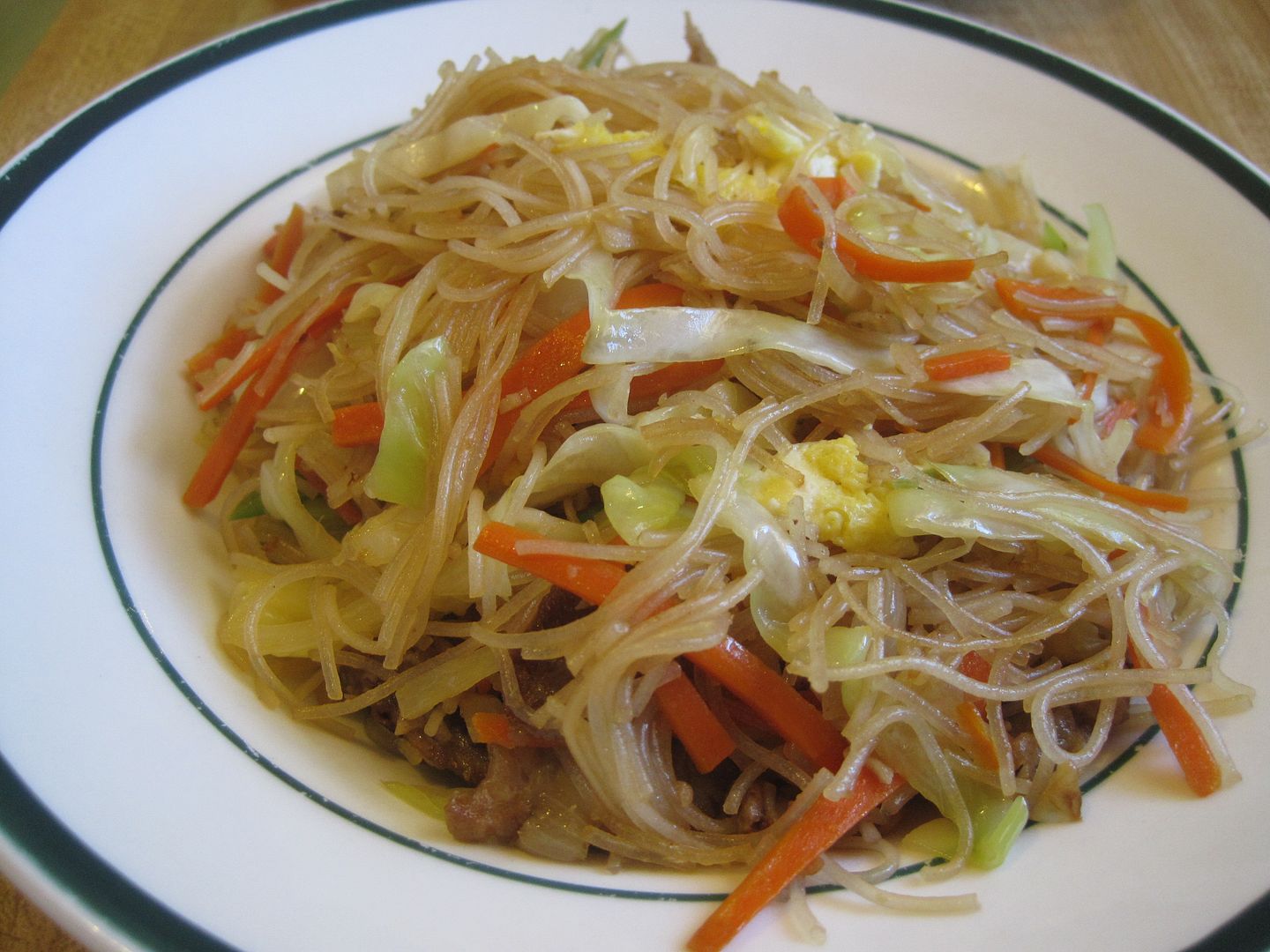 This is one of my many comfort food but it's a favorite. I have to have my pansit fix at least once a month, especially on birthdays and holidays.

I cook this dish so often that it's also becoming a fast favorite for my friends and in-laws too. My brother-in-law in particular never fails to request pansit whenever I ask what I can bring for potluck.

The photo above is what I fix myself when the craving for noodles hit. It's the simplest version with just the rice noodles, carrots, celery, cabbage and slices of pork. It's real easy and can be prepared in less than an hour. Perfect for working people like me, and it's still healthy for you.

Of course, this dish is so versatile that you can add more vegetables and protein to dress it up a bit more.

The basic pancit recipe is posted on Cooked from the Heart if you'd like to try it out.

So what's your comfort food?