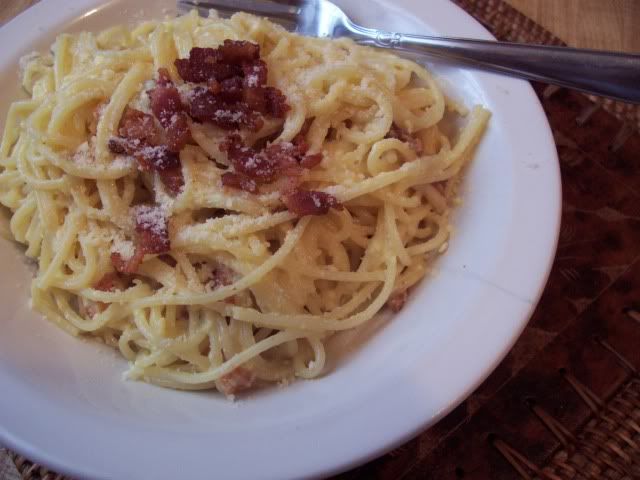 When you love pasta, you love it in every possible way it could come. However, there are days when simplicity can also do you in. That was the case with this easy pasta carbonara recipe. I didn't feel like chopping up too many ingredients or cooking up a marinara or alfredo sauce. I wanted some simple and quick but also comforting. The answer was this easy carbonara pasta recipe. The only way it could have been simpler is a butter tossed pasta. This packs so much flavor though that you don't even realize how easy it was to put together.
Here's the recipe for
Easy Carbonara Pasta
.
Visit our other blogs:
Amoores.com
Cooked from the Heart - our new food blog
Our New Backyard - garden & photo blog
Found Not Lost - about all the things we 'find' worth talking about