Thanks God it's Friday! Here is this week's 4 Foods questions:

#1. What's your favorite cereal?
I'm not a big cereal fan, but I do get a craving for some frosted flakes once in a while.

#2. What do you use to flip food on the stove?
I've been known to make a mess with a skillet, so I stick with a spatula now. But tongs work best for fried foods.

#3. What's your favorite type of donut?
Again, I'm not that big on donuts, but when I do indulge I just get the glazed ones. I get the cream or custard filled ones once in a while.

#4. Share a rice recipe.
You have got to try this Vietnamese Style Fried Rice. My 15 year old daughter's specialty.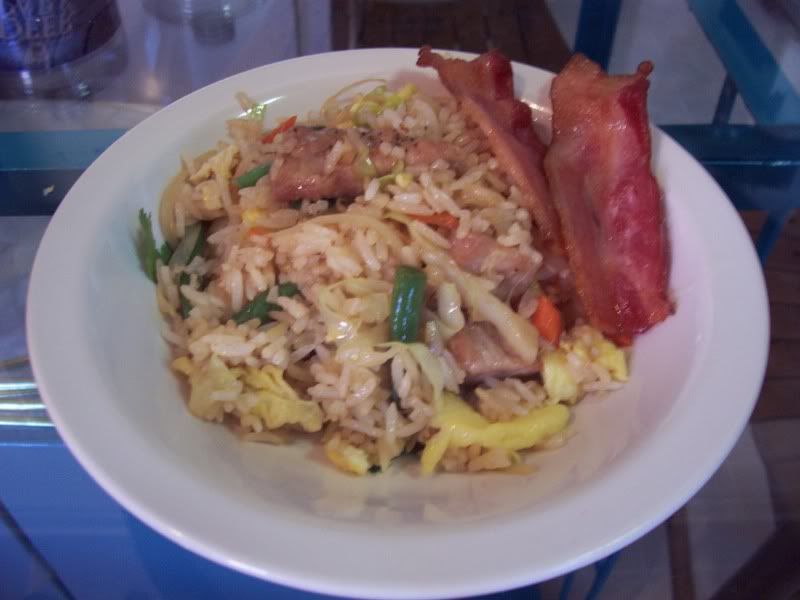 Click on the photo for the recipe
Want to play along? Visit the
Four Foods On Friday #71
page to see other participants.
Visit our other blogs:
Amoores.com
Cooked from the Heart - our new food blog
Our New Backyard - garden & photo blog
Found Not Lost - about all the things we 'find' worth talking about