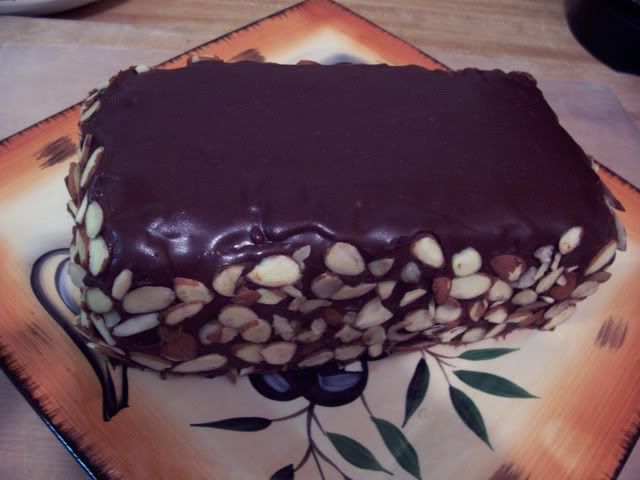 A French Yule Log may be shaped like the traditional yule log we are familiar with, which is a rolled cake with a butter cream filling, but that is where the similarities stop. A french yule log is mouse based and contains several textural elements within. It has a cookie/cake like layer, a crunchy layer, a rich and gooey layer and a chocolaty strip of hardy chocolate flavor.

This was the Daring Baker challenge for December and it was a long, involved process; but like all challenges it was a learning experience and deliciously rewarding.

See the recipe and additional photos for the French Yule Log...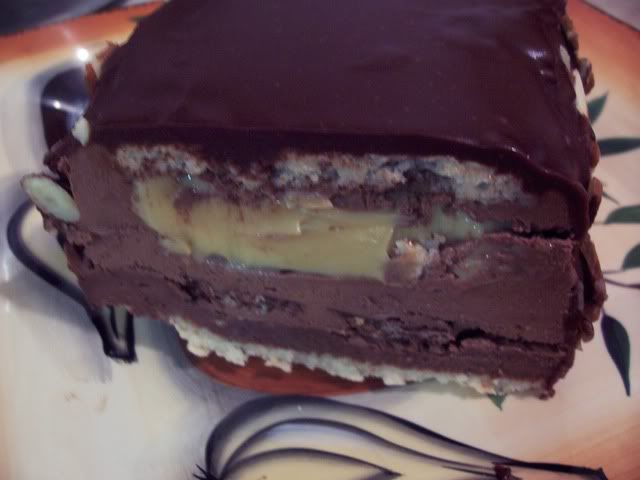 Visit our new blogs:
Amoores.com
Cooked from the Heart - our new food blog
Our New Backyard - garden & photo blog
Found Not Lost - about all the things we 'find' worth talking about