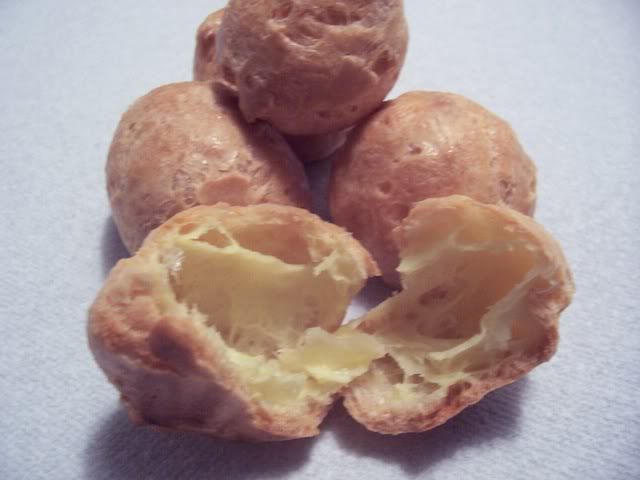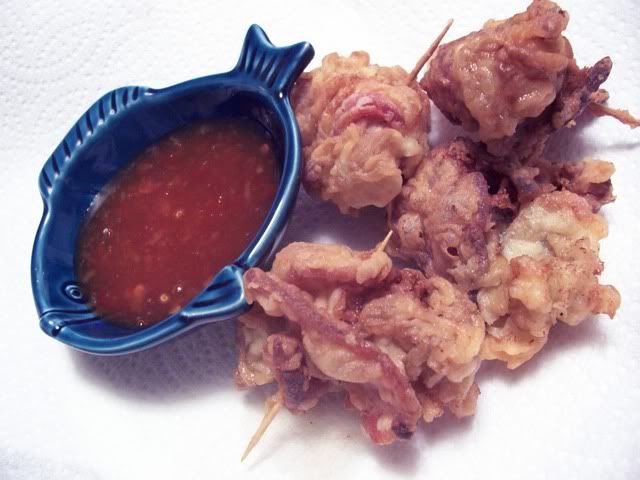 These delectable appetizers actually have a fancier name than just cheese puffs and bacon wrapped oysters. They are the December challenge for Recipes to Rival and they are properly called
Gruyère Cheese Gougères & Galatoire's Oysters en Brochette
.
This is what we had to nosh on on New Year's Eve and they were delicious. Those hollow cheese puffs were begging to be filled so the girls and I have been filling them up with all sorts of stuff from cream cheese dip to turkey & potato salad.
Click here for the recipe for
cheese puffs and bacon wrapped oysters
.
Visit our new blogs:
Amoores.com
Cooked from the Heart - our new food blog
Our New Backyard - garden & photo blog
Found Not Lost - about all the things we 'find' worth talking about