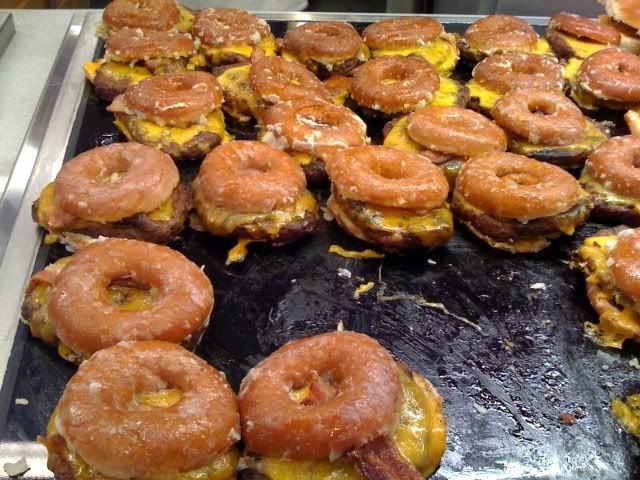 Photo credit:
Flickr
via
Al Dente Blog
.
I really did not need to see this photo first thing this morning. My stomach was grumbling and I was really wanting some donuts. I could have gone for some Krispy Kreme today, but combined with bacon cheeseburgers? Oh I love cheeseburgers too, but together? That would be just too bizarre not to mention scary. I could almost feel the cholesterol coating my insides (this coming from a pork belly eating girl - it's gotta be bad). This almost made my hunger pangs go into exile. I think it did. Now maybe I'll just have an apple instead.
Would you eat one of these?
I learned today that there is actually a name for a concoction like this. It's called a
Luther Burger
! According to legend, this burger was named for the singer, Luther Vandross. Do you think it's true?
Visit our new blogs:
Amoores.com
Cooked from the Heart - our new food blog
Our New Backyard - garden & photo blog
Found Not Lost - about all the things we 'find' worth talking about