Whenever I am in the kitchen experimenting, I am always glad to have an extra hand. This is The Clone, my eager assistant. When she saw I was getting ready to start piping, she quickly ran over to volunteer even though she had just got out of the shower and still had a towel on her head. LOL!

She did a great job piping the dough for the cream puffs we were making.

See, I had made some eclairs for Daring Bakers a couple of month's ago and I kind of had a little mishap, under baking the pastry then having them get stuck to the pan. I promised then to try the recipe out again.

Since we weren't bound by the limits of Daring Bakers, we decided to make Profiteroles or cream puffs. This time around, we made sure they were nicely browned and cooked all the way. They were delicious!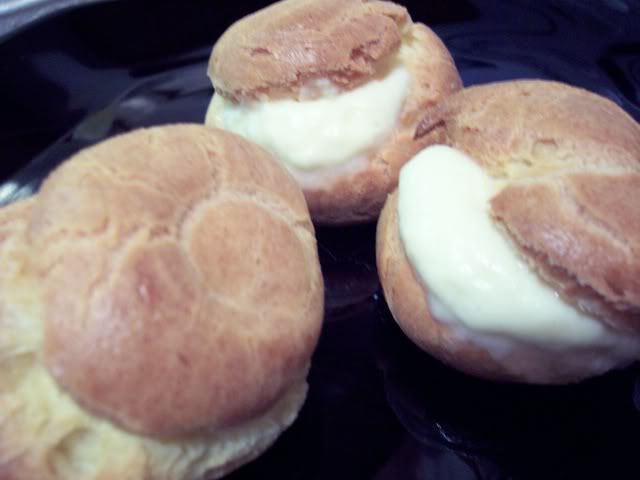 Visit our new blogs:
Amoores.com
Cooked from the Heart - our new food blog
Our New Backyard - garden & photo blog
Found Not Lost - about all the things we 'find' worth talking about