It's friday and today let's have a little bit of this and that. This is a collection of appetizers and snacks we've cooked up.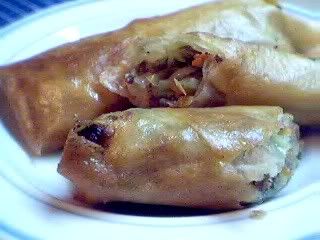 You can't ever go to a Filipino party without running into our version of the eggroll, LUMPIA! I am, of course partial to lumpia compared to other eggrolls, it's what I grew up eating. I love eating it with a garlicky vinegar sauce but my girls go for the sweet and sour sauce on theirs.

Everyone who's ever tried the Filipino Lumpia will agree it's the best eggroll around.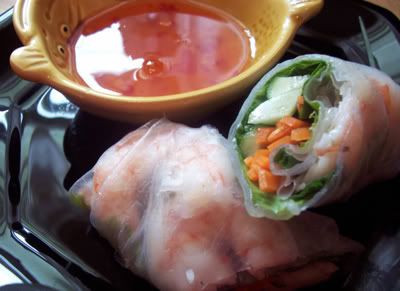 Another family favorite not far behind the lumpia is Vietnamese/Thai inspired spring rolls. I had put off making these for the longest time because those almost transparent wrappers scared me. Yeah, I was afraid I'd make a mess of them. I finally tried my luck last summer though, and guess what, they were great! Those translucent wrappers are actually sturdier than you think. We've been making these regularly since.


If you're still hungry for more, you can also give these a try. There's the fried zucchini, always a hit with the kids; the spinach and artichoke dip that is a hundred times better than the ones you get at the restaurant; and of course crab stuffed mushrooms. Yummy!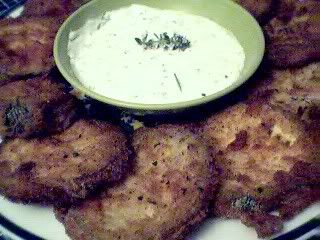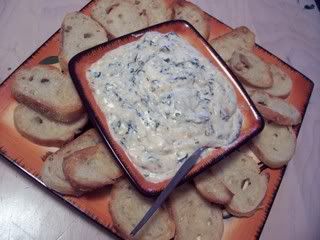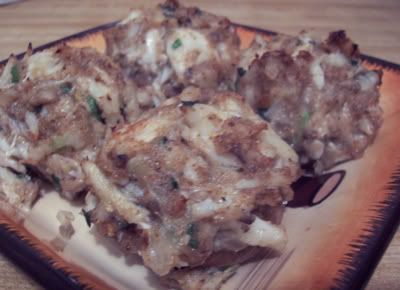 Visit our new blogs:
Amoores.com
Cooked from the Heart - our new food blog
Our New Backyard - garden & photo blog
Found Not Lost - about all the things we 'find' worth talking about