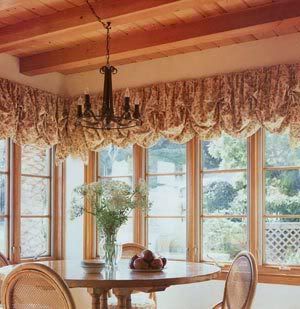 One of the things I have been wanting since we moved to our house are some nice window treatments. Right now we only have store bought curtains because that is what we can afford and you know how those types of curtains look...

Nothing like the kind of custom window treatments you find at Robert Allen Fabrics, that's for sure. When you get quality fabrics, you can tell the difference not only in their weight and feel but also in the way they look. They just have that luxurious, graceful and elegant look to them. The patterns are unique and when you get anything custom made, they just have the "right" look and feel.

It would be heaven if we can get custom draperies in all the rooms. I just love fabrics. Even now, most of our furniture is covered in fabric. I have never been too crazy about leather or vinyl or any of the synthetic stuff. Cloth has a way of comforting and warming one's soul

Robert Allen Fabrics offers not only the finest fabrics, they also offer furniture, art and accessories to make your home not only beautiful but also comfortable. Check out the website and browse through their inventory. I'm sure you'll find something that will enhance your home.