Planning on an Asian Pacific vacation over the holidays? Accor, one of the leading hotel groups in the world is holding the Accor Hotels 3-Day Super Sale Asia Pacific for hotel stays between December 9, 2009 to April 10, 2010. This campaign will run run for only 3 days, from Oct 27, 2009 to Oct 29, 2009.

If you book online before October 30. 2009, you can book luxury hotel rooms for as low as $30 per night. Accor has hotels in Thailand, Korea, China, Japan, HK, Australia, Singapore, Vietnam, Japan, Malaysia, New Zealand, Fiji, Indonesia, Taiwan, India, and Bali. Some of the hotel names under the Accor umbrella and therefore are all offering this 3-day Super Sale Asia Pacific are: Sofitel, Pullman, Grand Mercure, Novotel, Mercure, All Seasons and Ibis hotels.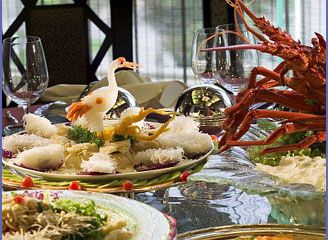 If you love Chinese food as much as I do (and what better reason to travel than to sample a country's cuisine and culture, right?), there is a China gastronome package where you can experience the rich and varied cuisine of China while staying in luxurious hotels such as the Sofitel Shanghai, Novotel Shanghai Atlantis or the Ibis Shanghai Lianyang. All these fine hotels are in the best neighborhoods to discover all the gastronomic finds in China.