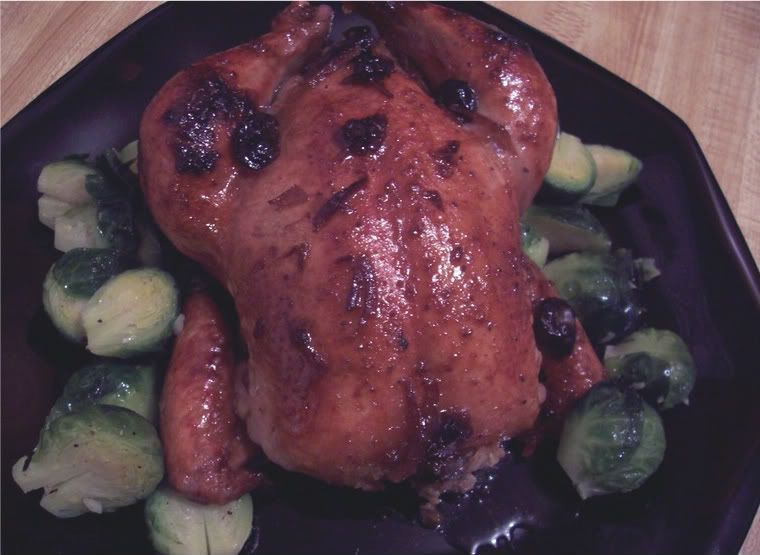 Cornish hens are such a treat and they are just a perfect portion size. My girls love them! We baked these in the oven but they can also be grilled which makes them even more delicious! If you're going to grill them, just make the blueberry sauce and use it like you would barbecue sauce.
Here's the recipe for these Cornish hens with
Blueberry Citrus Glaze
.
Visit our other blogs:
Amoores.com
Cooked from the Heart - our new food blog
Our New Backyard - garden & photo blog
Found Not Lost - about all the things we 'find' worth talking about