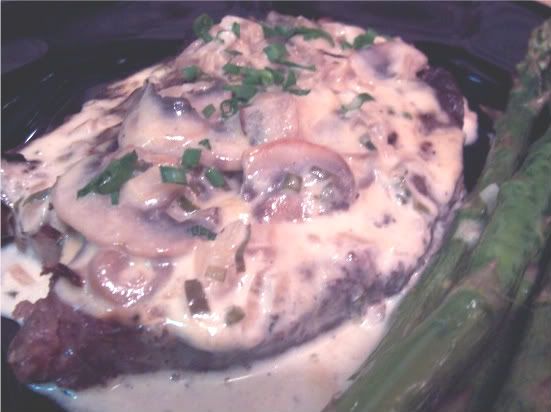 Do you like playing with fire? If you said yes, then this may be just the dish for you. Get you a good steak and some brandy and you'll be in business.
The March Recipes to Rival challenge was all about flambe'ing your steak. I didn't get to play with fire, but I did cook this delicious steak and made my husband and the rest of my meat eaters very happy.
Click here for the recipe for
Steak Diane
...
Visit our other blogs:
Amoores.com
Cooked from the Heart - our new food blog
Our New Backyard - garden & photo blog
Found Not Lost - about all the things we 'find' worth talking about