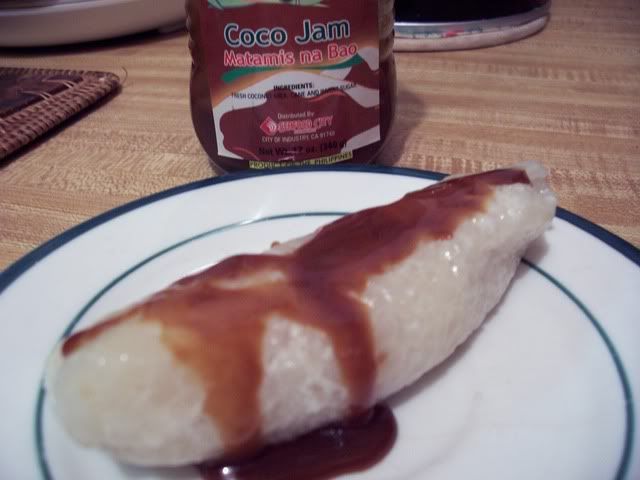 This is
suman
, glutinous rice wrapped in banana leaves, that is consumed as snack and one of the memorable treats from my childhood. I remember my grandmother making this for us during special occasions like birthdays and holidays. Suman is most commonly eaten as a snack and served with something sweet.
My girls and I like to pair it up with a perfectly ripened, sweet mango. I wish I had a better photo, but my daughter had devoured her serving of suman and mango before we could take a good photo.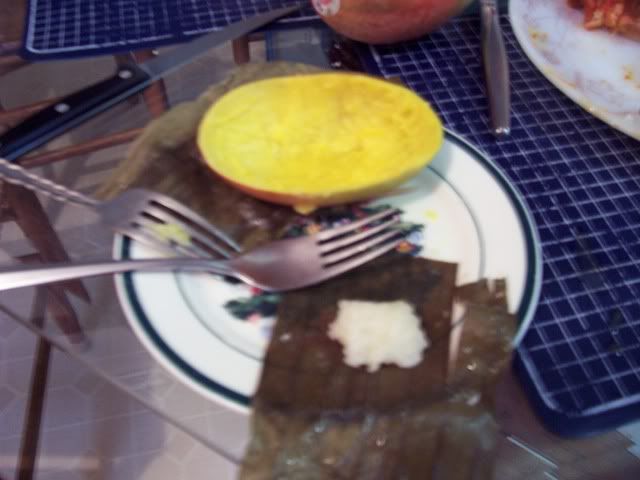 Click here if you want to know
how to make suman
.
Visit our new blogs:
Amoores.com
Cooked from the Heart - our new food blog
Our New Backyard - garden & photo blog
Found Not Lost - about all the things we 'find' worth talking about