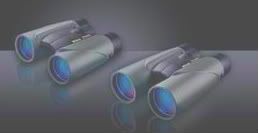 I know, Halloween and Thanksgiving are barely out of the way and talk of holiday gift giving is already all over the place. Well, it doesn't hurt to plan ahead and start early.

If you have outdoor people on your shopping list, here's a great deal from Nikon All Terrain Binoculars (ATB). Up until December 31, 2008, if you purchase an Monarch ATB binoculars, you will receive a $50 gift card to Nikon Pro Gear which offers a variety of high-quality men's and women's outdoor and casual garments, optics accessories and other high performance gear.

The Free ATB Pro Gear offer also extends to purchases of a Trailblazer ATB, an Action Extreme ATB or a ProStaff binocular. If you buy one of those models, you will receive a $25 gift card.

To receive your FREE Nikon Pro Gear gift card, all you have to do after purchasing your ATB binocular is register by filling out the Nikon ATB rebate form at NikonProGear.com.